PROJECT STORY AND GOAL
I had been thinking about making series of ColecoVision trading cards for several years, as I felt having the picture of a game's box on the front side of a card, and having the back side feature a screenshot of the game together with additional information was just a perfect concept. I wasn't the first to do this, as Phil Boland did his own series of ColecoVision trading cards several years before, and I bought a set which I still own to this day. There were also similar trading cards made by others for other classic consoles.
But what I really wanted to see was the entire library of ColecoVision games be given the trading card treatment, and since no one else was crazy enough to tackle such a gigantic project, I decided to do it myself. I'm very proud of the fruits of my labours, and from the compliments I've received, I'd say ColecoVision fans enjoy them too. :)
The goal of this project is to make a trading card for every game that was released for the ColecoVision with a proper box and manual (including homebrew releases) and also a few cards that cover ColecoVision hardware. If a game came in multiple box variants, I want to do a card for each variant (with some exceptions like French, German and Spanish versions of CBS boxes, which would be somewhat overkill in my humble opinion).
This section of the Team Pixelboy web site contains information about the various released and upcoming series of ColecoVision trading cards. If you want to purchase one or more of these series, all you need to do is contact me via e-mail.
RELEASED SERIES
Here are a few pictures of the trading card series that have been released so far:
North-American series (173 cards, released in 2022)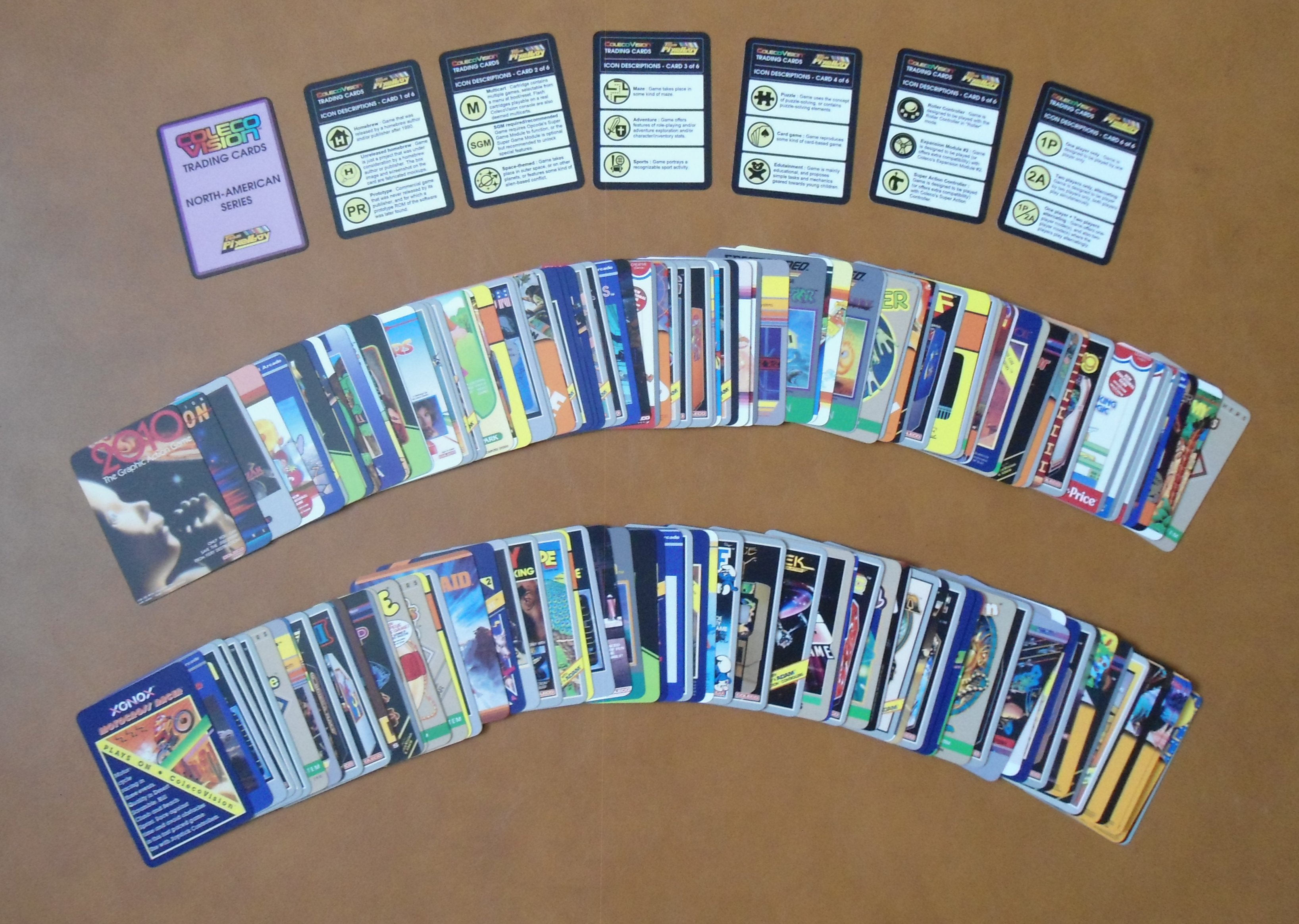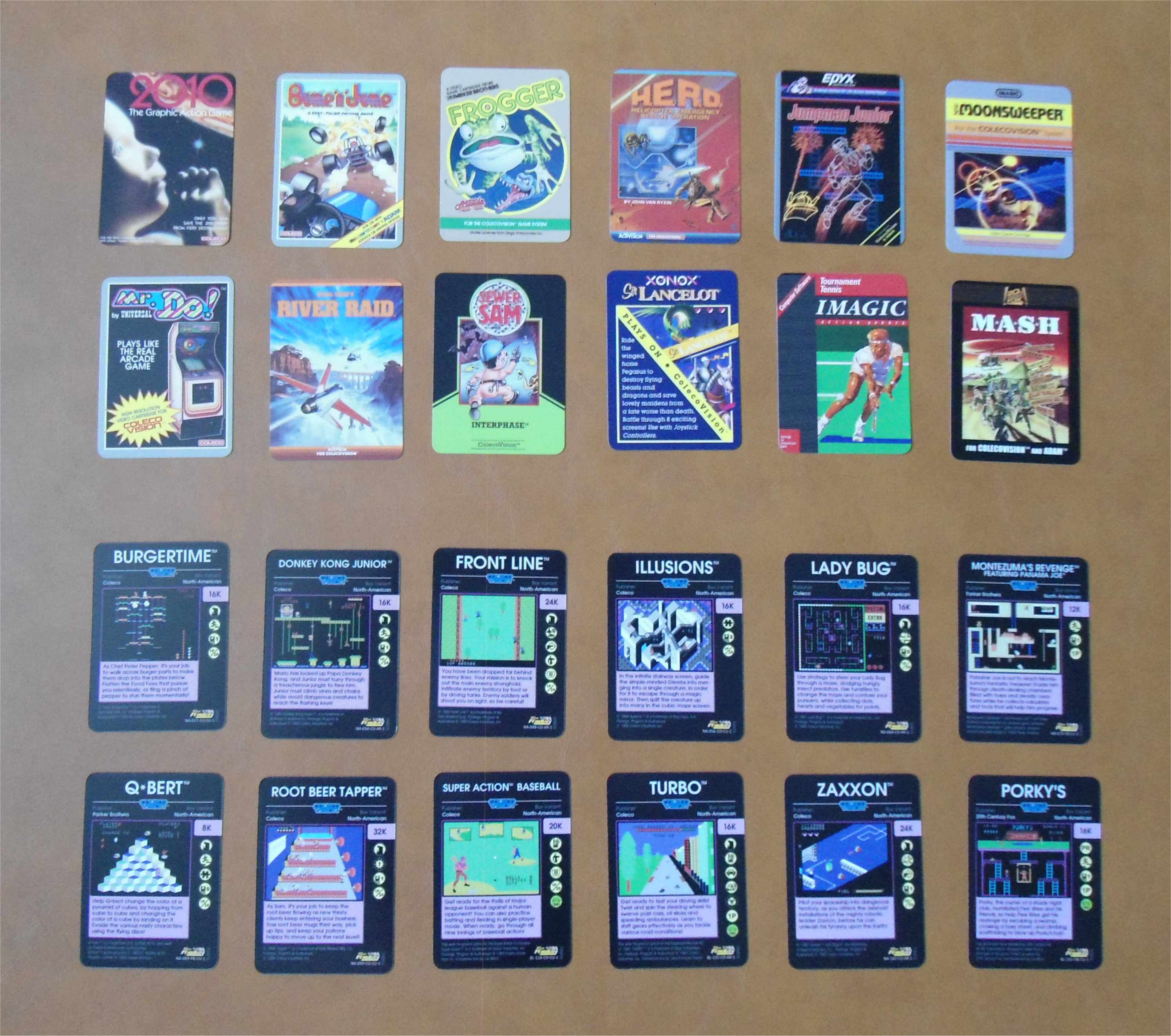 European series (100 cards, released in 2022)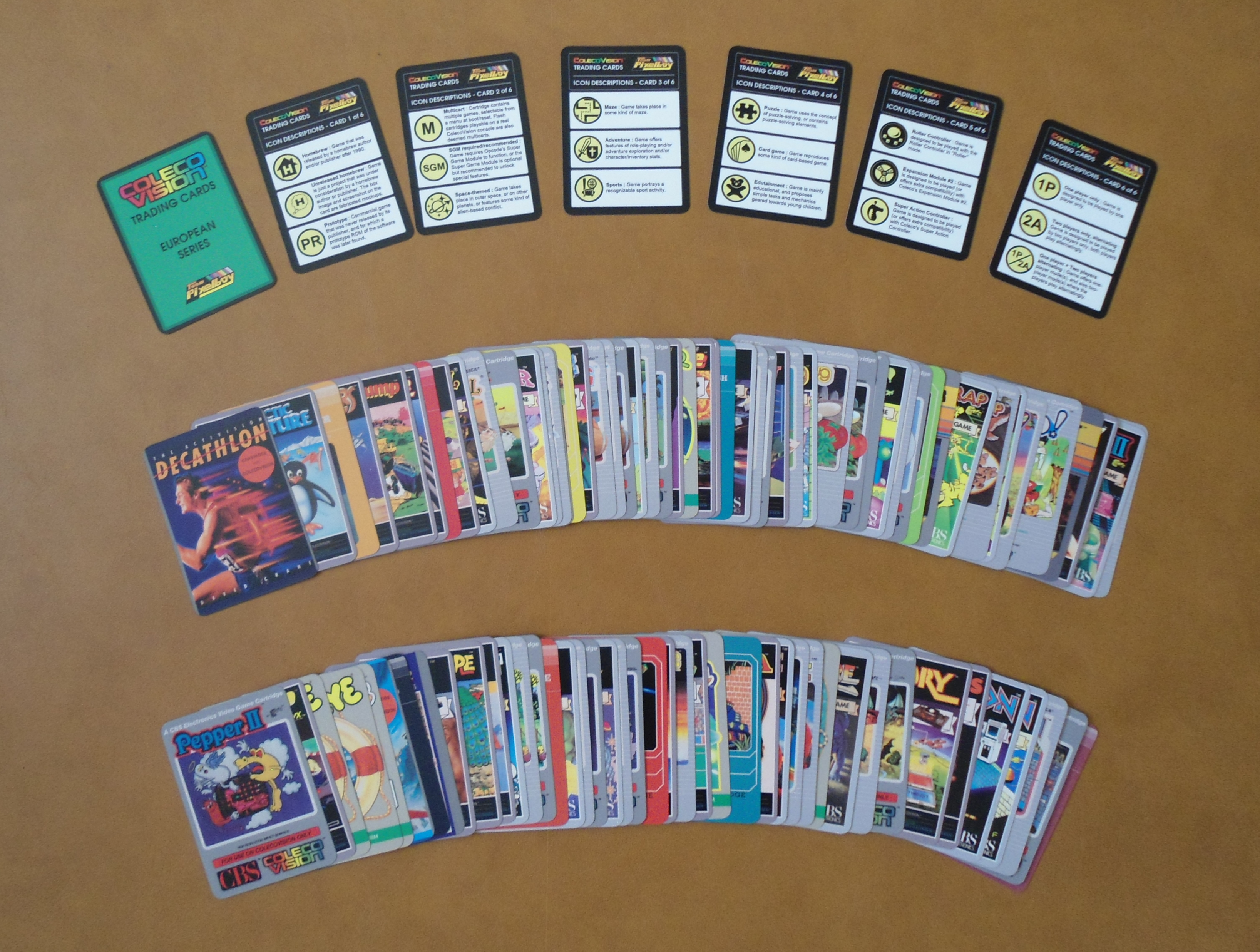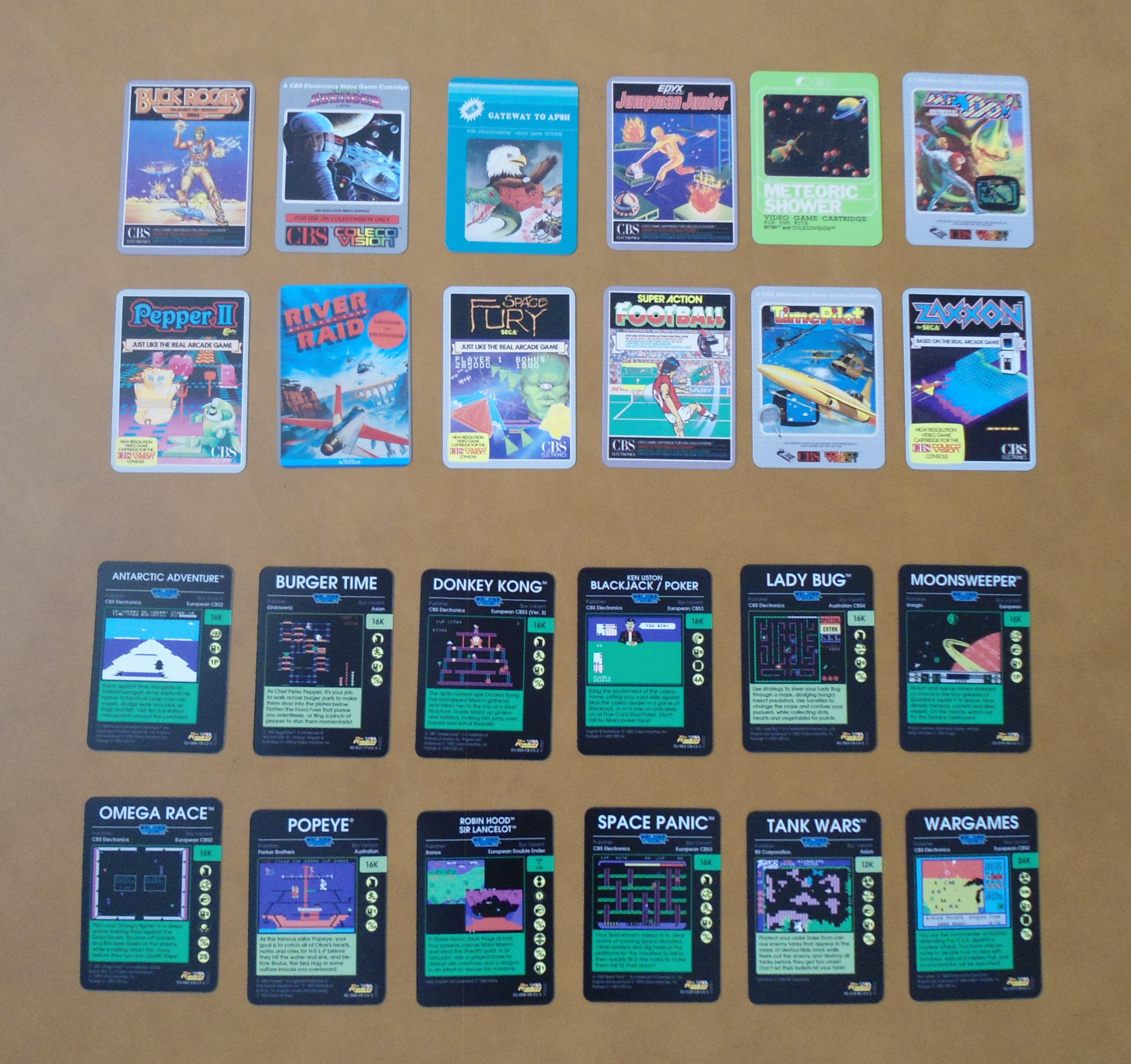 Update Pack #1 (38 cards, released in 2022)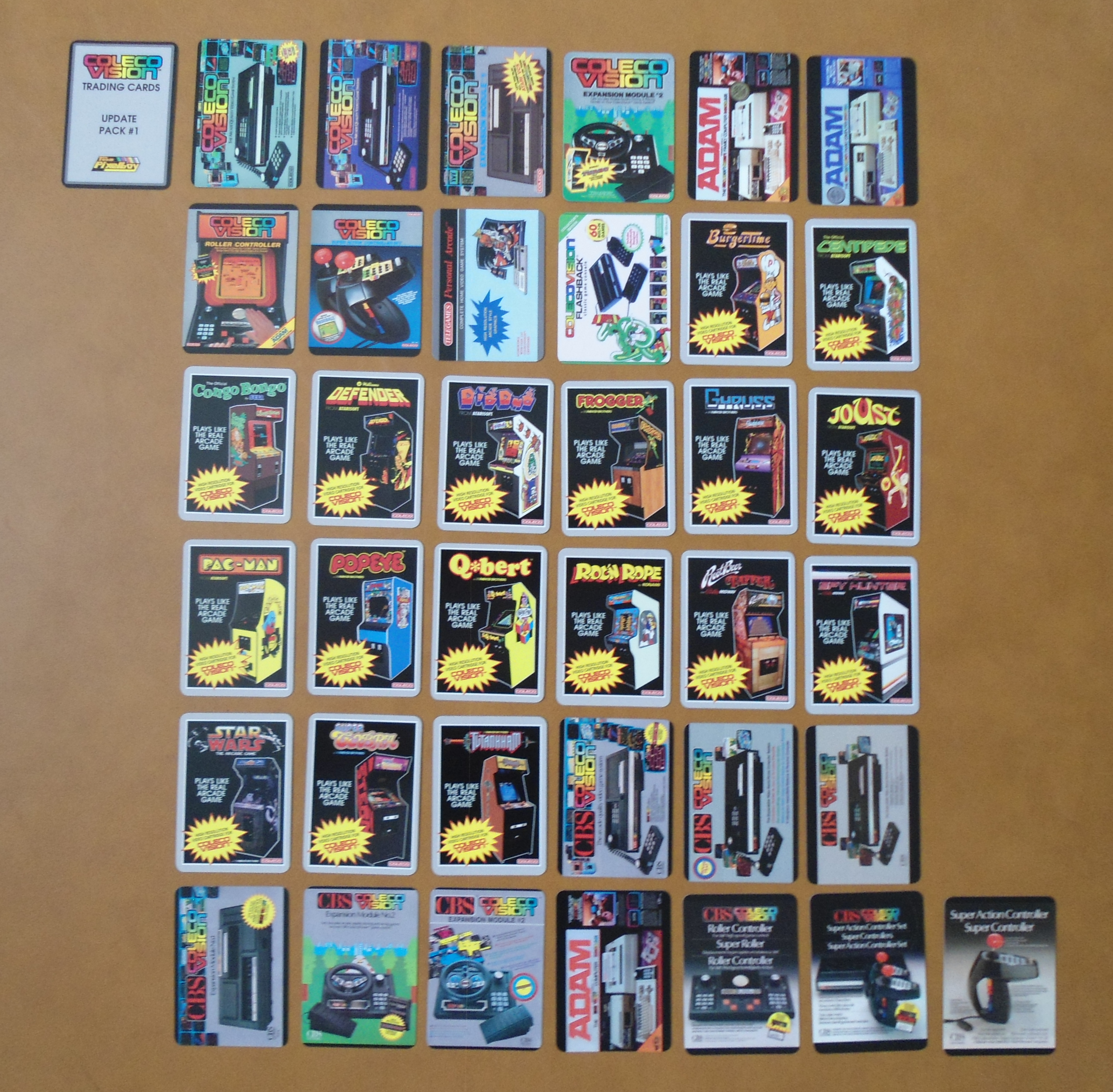 UPCOMING SERIES
Canadian series (70+ cards, to be released in 2024)
Team Pixelboy series (140+ cards, to be released in 2024)
Opcode Games series (29 cards, to be released in 2024)
CollectorVision series (270+ cards, to be released in 2024)
Homebrew series (undetermined number of cards, to be released in 2024)
SPECIAL THANKS
Many people have helped me with this project, in one way or another, and I'd like to mention their names below. I hope I didn't forget anyone!
Albert Yarusso
Allard van der Bas
Andrew Arthur
Benjamin Fouquoire
Brad Dillon
Chris Coles
Christian Martin
Dale Crum
Darren Kalaman
David Hill
Don Brodale
Eduardo Mello
Gerry Brophy
Gregory Batty
Ivan Zorzettig
Jan van Rosmalen
James Dinndorf
Jean-François Dupuis
Jim Notini
Lord Innit
Marc Oberhäuser
Mark Canon
Michael Thomasson
Oliver Puschatzki
Óscar Toledo Gutiérrez
Pascal Bernard
Phil Boland
Robb Alvey
Roger Bierhuizen
Tim Duarte
Toby St-Aubin
Troy Whelan
Vincent Godefroy