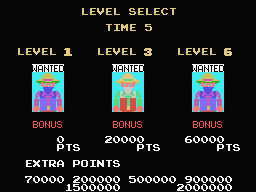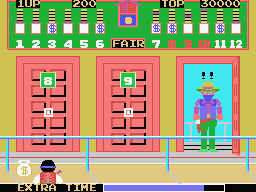 This must be the most dangerous job in the west!
You've recently been recruited as the town's newest sheriff, but that shiny new badge of yours does nothing to scare away the crooks! The local bank is often the target of surprise bank robberies, and you've decided to take the bull by the horns and stand guard as the bank's self-appointed security officer, to shoot the robbers as soon as they show their ugly faces. But be careful! Shoot a regular customer, get shot by a robber, or allow bombs to go off and you'll be out of a job faster than you can say "skedaddle"!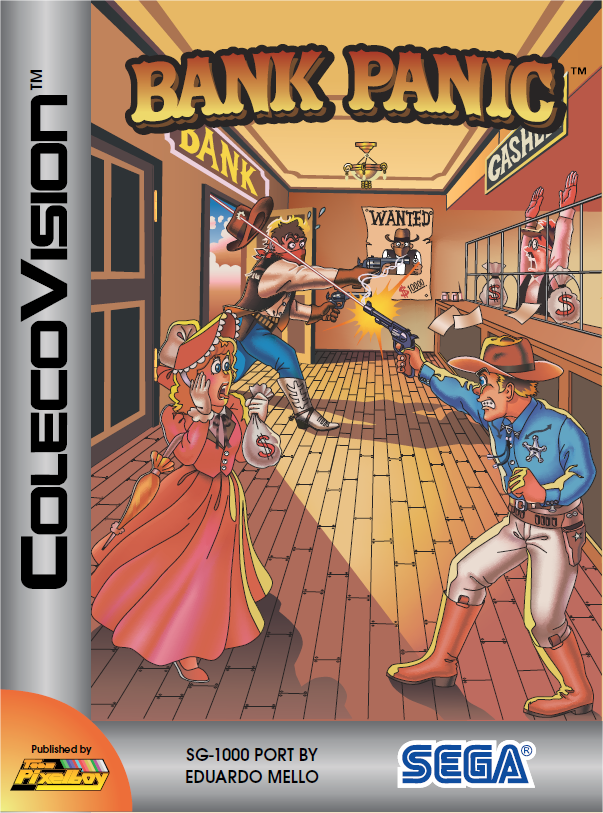 In an effort to raise money to fund his Opcode Games projects (most notably his Super Game Module), Eduardo Mello had previously been auctioning off some prototypes of SG-1000 and MSX ports on eBay. They sold rather well, but the downside is that having only five ColecoVision cartridges of each prototype meant that only five people could play and enjoy each game.
In early March 2011, Eduardo contacted me and offered me his unreleased SG-1000 and MSX ports, so that they may be published by Team Pixelboy, including his SG-1000 port of Bank Panic. I gladly accepted, and now you can add this high-quality game to your collection!
This game was completed and released in 2011.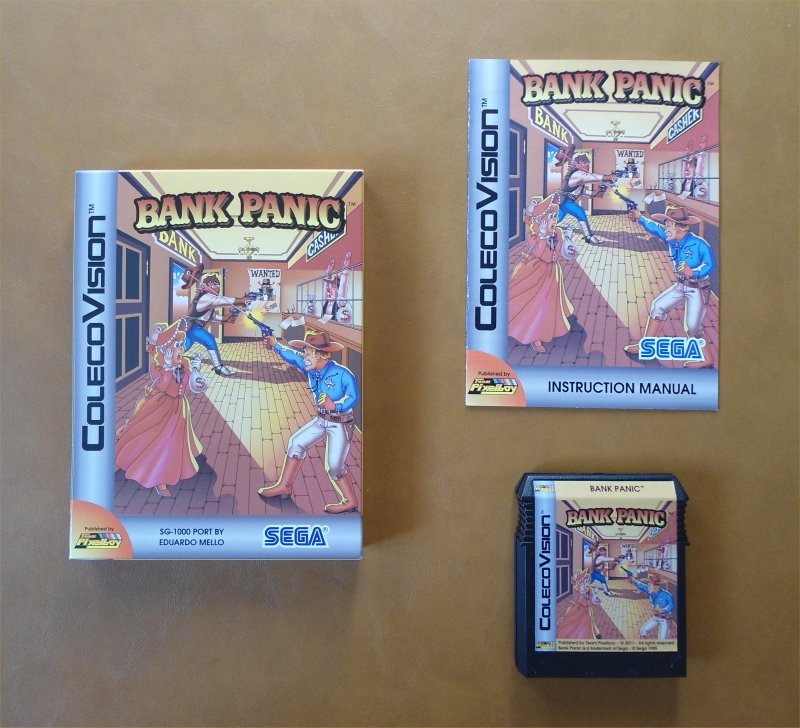 TEAM PARTICIPANTS
Eduardo Mello : Software port and beta-testing
Luc Miron : Box design, game manual, cart label, software beta-testing
Jean-François Dupuis : Software beta-testing
Todd Scheele : Software beta-testing
Dale Crum / Doc4 : Game manual layout (www.doc4design.com)
Oliver Puschatzki : Box printing services
Fred Quimby : Cartridge PCB design
Harvey deKleine : Electronic sourcing and assemblies
SPECIAL THANKS:

Albert Yarusso and all AtariAge forum members.